Corporate Events
Live Band Concerts
Acoustic Concert
Street Party
Fiesta
Indoor / Outdoor Party
Wedding
Birthday Party
Conference
Debut
Public Address
Sports Fest
Prayer Gatherings
Anniversary
Products Launching
Fashion Shows
Battle of the Bands
And many, many more…

Sound System
Public Address System
Band Equipment
Lighting Effects System
Audio & Lighting System
Mobile Disco
Wired Communication System
Radio Communication System
Stages and Rigging
Scaffolds and Trusses
Video Karaoke Machines
And a lot more…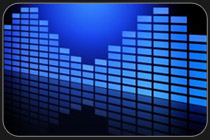 Stage, Lights and Sound System Rental Philippines
C.R. SYTIAN ENTERPRISES is a Manila, Philippines based company, which began its operations in 1978. Manned only by two (2) persons, the business started as P.A. (Public Address System) rentals and providing sound system requirements for clubs, music lounges, restaurants, band performances, sing-along bars, mobile and disco, private company parties, and the like.
In anticipation of the increasing demands of its clients, C.R. SYTIAN ENTERPRISES has expanded its horizon, competitive to the challenging mandates of prospective clients. The company has diversified into designs, supply & sales of various equipment, installations, repair and maintenance of electronic and lighting systems such as:

• Reinforcement of public address system, conference system, audio video system set-up on a turnkey basis.
• Lighting and stage production for concerts and shows.
• And assembly of high quality, high tech-electronic products.

The sales of sound system and audio components are not far behind with internationally recognized products and branded names to compliment its line. The company has successfully handled the marketing of world wide renowned brands and has increased its product profile to meet the requirements of the electronic audio market.
Its mainstay of sound system and lights rentals, have grown to be an independent division handling professional shows for well-known Philippines based and International artists as well.
In this fact changing world, the demand of the consumers or end users and so with the entertainment industry become higher and with this trend, C.R. SYTIAN ENTERPRISES is committed to be technically competent in order to meet clients' need for quality standards and satisfaction.
Serving a prestigious company and becoming a partner anchored with a dedication for quality service is a great opportunity that C.R. SYTIAN ENTERPRISES could achieve.

Our Stage, Lights and Sounds System Services Include